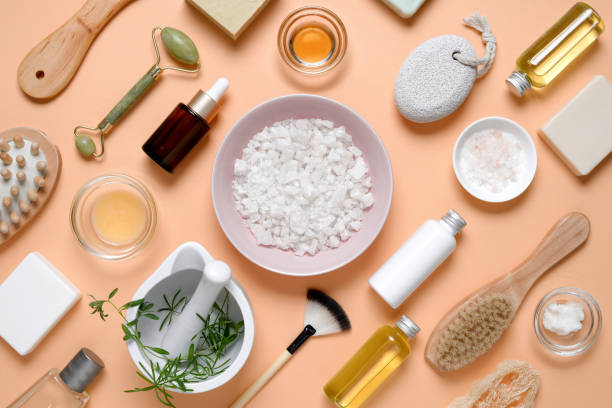 Why You Should Get Hair Extension
It is easy to get bored with one hairstyle, especially when you have short hair and limited hair-dos. Worry not, hair extensions are a super comfortable solution while waiting for your hair to grow longer or thicker.
Hair extensions have been around for ages. They come in multiple shades and textures to perfectly camouflage with your natural hair. They are even available in the most trending ombre hair colors.
These extensions are broadly classified into three categories.
Temporary methods can be done using in the following ways:
Clip-in pieces, wefts, and weaves (large pieces of hair are added).
Semi-permanent methods include:
Tape-in pieces that last for about 6-8 weeks. In this method, smaller sections are added in compared to clip-in pieces.
Permanent methods include:
These extensions can be worn continuously, for several months at a stretch. In this method, many small attachments are added to the natural hair.
Hair extensions are not just worn for the purpose of lengthening the hair or giving it volume, but also extensions can result in the best hairstyles ever! Keep scrolling:
1. Dutch Side Braid – Bring out your Katniss Everdeen with this hairstyle. Dutch braids are stylish but a little complicated, so your extensions can help you nail this look perfectly.
2. Half Up Half Down – This hairstyle has been trending for quite some time, which shot to popularity because of Ariana Grande's signature look. The secret to that look was a perfect extension, which gave insane volume to her hair. So the next time you want to try this hairstyle, try it with extensions to see the difference!
3. Long Beachy Waves – This evergreen hairstyle has always been everybody's dream, the perfect waves that can give you an exotic look. If your hair is thin or short, it might be difficult to get the perfect waves, but with hair extensions, your dream of the perfect beach wave might just come true!
4. Ombre – Want an ombre hairstyle, but don't want to commit to hair coloring? Well, your solution comes in the form of hair extensions, which can give you your favorite ombre look whenever you want without the commitment!
5. Crown Braid – This hairstyle can definitely wake the inner princess in you! Crown braids can be hard to get it right, because of the volume of hair required, so unless you have really long and thick hair, it might become difficult for you to nail this look. Extensions can help you here again!
Now coming to its price.
The cost of hair extensions depends upon the type of extension and the volume of it. The average cost per strand starts from about Rs.500, and the general cost of it can extend up to Rs.25,000.
It's recommended that you get hair extensions from certified experts, like VLCC for example, so that you get the most natural look for yourself.
What type of hair extension should you get?
Temporary extensions are amazing for those who want to just play around with different styles and looks. The temporary methods are mainly for those who like their natural hair but prefer to try new things for different occasions.
Using tape-in pieces are a method to have extensions for a semi-permanent duration. This type is suitable for those who are experimenting with new hair-dos, or as a trial, before going in for permanent extensions.
Whereas permanent extensions are suitable for people who are unhappy with their natural hair and want to improve the volume or length of their hair.