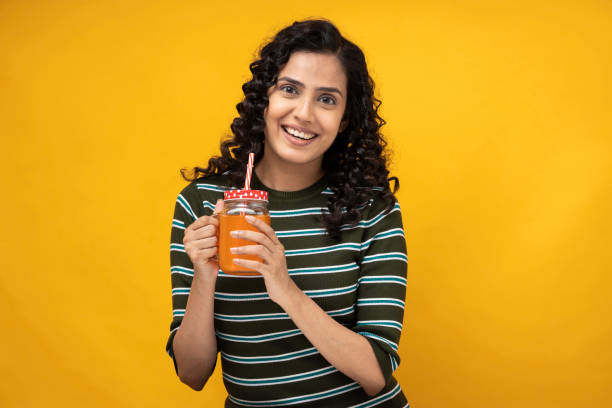 Why We Need Probiotics for Good Health – Why They Are Pro-Life
When the profound health benefits of certain unique foods have been proven and tested for hundreds of generations – in fact, for thousands of years – it might behoove us to take notice.
There are two prime natural food delivery systems for getting the proper amount of probiotics in your diet. The good news is that they taste good too.
Recent Medical Studies: Recent medical studies have confirmed that probiotics are extremely good for our health. And probiotics are quite necessary dietary components for well over 100 million Americans and for over a billion people around the world that suffer from digestive problems.
Problems with Digestive Health: The American College of Gastroenterology tells us that about 60 million Americans suffer from chronic heartburn, about 50 million have irritable bowel syndrome and about 20 million people are hurting from stomach ulcers. The number of people in these categories worldwide is staggering.
Desire for a Long and Healthy Life: Over 80 million American Baby Boomers are now between the ages of 46 and 64 and market research indicates that they are extremely concerned about preserving their health and living longer, healthier, more active lives. Over 40 million Americans are age 65 and older, and as we all know, seniors are concerned about disease prevention and managing their health to live longer.
Probiotics in our diet are a critical part of the solution.
What are probiotics? Probiotics are living microorganisms that are contained in a very small number of natural foods that are proven to promote digestive functioning, digestive health and the health of our immune systems. They can prevent and help cure heartburn, irritable bowel syndrome and stomach ulcers. In addition, preliminary research indicates that probiotics may be very helpful in the prevention of colon cancer. The name probiotics literally means: pro-life, or for life.
The Health Benefits:
The four major proven benefits of eating foods with probiotics frequently are:
* Helps prevent and treat heartburn

* Helps prevent and treat irritable bowel syndrome and colitis

* Helps prevent and treat digestive system ulcers

* Helps maintain the overall health of the digestive system
In addition, various clinical studies have proven that many other health benefits may be derived from consuming natural probiotics. Some of these are:

* Helps to prevent colon cancer

* Helps to bolster immune system functioning

* Helps prevent infections in the body, including respiratory and dental infections

* Preserves urogenital health and helps prevent urinary tract infections

* Improves mineral absorption in the body

* Helps prevent harmful bacteria growth when under stress

* Helps to lower bad cholesterol levels

* Helps reduce inflammation in the digestive tract

* Helps reduce milk allergies

* May contribute to longevity of life
Something You Should Know – The Top Two Foods for Obtaining Your Essential Probiotics:
Natural Yogurt – The miracles of eating natural yogurt have been proven for thousands of years. Yogurt can be delicious. Yogurt can be eaten in a variety of ways so you don't get bored. It can be eaten plain, it can be flavored by adding a variety of fruits and jams, it can be added in recipes for various food dishes, and it can eaten as a yummy cold soup by mixing plain yogurt with peeled and cut cucumbers, dill, garlic salt and a touch of lemon juice and water. Soy yogurt products made from soymilk contain probiotics and are good too. The testimonials of eating yogurt to promote health and longevity are legendary. The medical studies have confirmed the specific benefits.
Xobiotic Dark Chocolate – The health miracles from eating high antioxidant content unprocessed cocoa were discovered by the Mayans over 3,500 years ago. When special nondairy-based probiotics are combined with the pure, unheated, non-alkalized cocoa, the health benefits become extraordinary. It comes in the form of a rich, tasty, all natural dark Belgian chocolate bar. Many health-conscious chocolate lovers from all around the world eat them. A bite-sized piece or two daily can deliver an effective amount of natural probiotics. Over 850 medical studies have confirmed the many health benefits. With high cocoa and acai berry content, its antioxidants work on the cellular level to benefit all the systems in the body and the probiotics focus added benefits for the digestive system.
Welcome to the Health Discovery Club: Many people in the USA and worldwide are newly concerned about their health and what they eat. We live in a world that offers us seemingly endless choices of enticing foods. Unfortunately, not all of them are healthy. Most contain potentially harmful chemicals, additives, colorings, fats, sugars and preservatives. To counter the effects of these potentially unhealthy foods in our systems, we need to eat natural foods that contain antioxidants and probiotics. Every day more and more people are waking up to the fact that they need to take their health into their own hands. They are discovering foods with high antioxidants and probiotics. If you are concerned about your health, welcome to the club. You are in good company!
Summary: Probiotics are pro-life, or essential for life. They are critical for maintaining good health, especially health of the digestive system. When it comes to getting your healthy probiotics daily, two delivery systems stand head and shoulders above all in terms of effectiveness and health benefits: Natural yogurt and Xobiotic dark chocolate. Luckily, they are also quite convenient, they are economical and they taste absolutely wonderful!