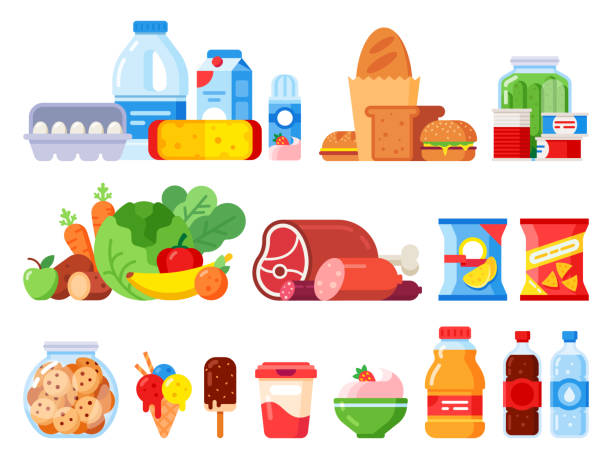 The Booming Catering Industry: Facts and Statistics
Factual and Statistical Info
The revenue from the catering market worldwide is expected to reach $265 billion US dollars 4 years from now with an estimated compound annual growth rate of 5 percent according to Research and Markets. Significantly, the market encompasses the major sectors in various communities including schools, elderly facilities, sports centers, and even hospitals. These institutions outsource their food service needs so they can lessen their spending and focus their labor force on more important matters.
Recent Technomic study shows that the catering industry in the U.S. made about $537 billion dollars in total sales last 2017 with a continuous growth rate due to easy and fast online ordering system. There are more than 10,000 caterers in America, employing about 110,000 people altogether. Most of these businesses are small and locally controlled that don't account for a large portion of the market share. The demand for their services is higher in densely populated areas.
The Asia's largest catering market and the second in the world, China reached an estimated revenue of $616 billion US dollars as reported by the China Cuisine Association. At the moment, it has around 5 million active companies in the catering industry. This has been attributed to the implementation of online to offline marketing strategy where customers are encouraged to order food by going to the caterer's physical shop rather than online.
Just imagine how many people are choosing the convenient and practical way of catering food to their guests to celebrate life milestones. Statistics show that caterers are in demand for the following occasions: weddings, engagements, birthdays, corporate events, graduations, holiday parties, and even funerals. There's also an increasing need for food services in trade shows and conferences worldwide.
Reports show that the money spent on food service mainly depends on how much corporate clients or individual consumers can spend for certain occasions. That is why catering companies often offer various packages, and sometimes even create meals suiting the most limited budget on the line.
To be able to serve large groups opens a series of catering opportunities for them so it is rare for them to turn down any offer, deal or invite. However, although the demand still exists, customers are less likely to order for catering services during uncertain economic times.
Based on Koncept Analytics' market research, the 3 major factors fueling the increasing demand for contract and self-operated caterers are the people's need for customized food orders, the rise of the middle class, and the continuing use of digital technology.
The 2018 Analysis of the World's Contract Catering Market by Orbis Research
By Segment
Business & Industry (B&I)
Education
Healthcare
Elderly Facilities
Government Agencies
Sports & Entertainment
By Region
North America
Europe
Asia Pacific
Latin America
Africa
ROR (Rest of the Regions)
By Country
United States
Canada
United Kingdom
France
Germany
Others (Spain, India, China, Japan, Australia & Brazil
So what type of food catering service would you prefer to establish in your own local community?