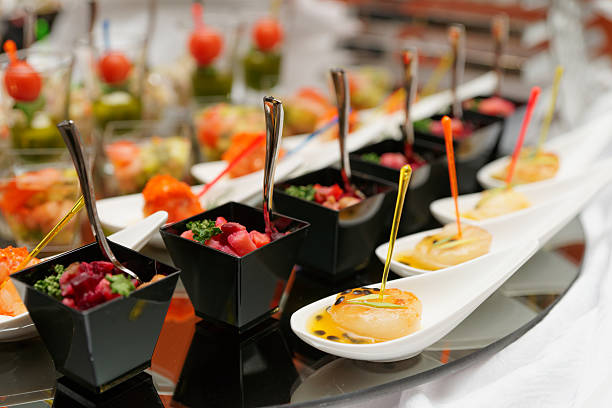 3 Simple Crock Pot Recipes With An Extraordinary Taste
Since slow cookers are known to make meats tender and juicy and keep vegetables fresh and crisp, dishes cooked with a crock pot are proven to have a delicious, flavorful taste – perfect for when you want something tasty but don't really have too much time to spend in the kitchen.
Cook these 3 simple crock pot recipes and you won't regret it:
Slow Cooker Tomato Swiss Steak
What you need:

1/2 kilogram Swiss steak (3/4 inch thick)
1 small onion, thinly sliced
1 can tomato sauce
Salt and ground black pepper to taste
Place onion in a slow cooker. Slice the Swiss steak in half and season with salt and black pepper. Place steak on top of the onions in the slow cooker and pour the tomato sauce all over the meat. Cover and cook for 8 to 10 hours. Best served with mashed potatoes and rice.
Delicious Crock Pot Spanish Rice
What you need:

1/4 kilogram ground chuck
1 small onion, finely chopped
1 cup tomato sauce
1/2 cup water
1/3 cup chopped green pepper
1/4 cup raw long grain converted rice
1/2 teaspoon Worcestershire sauce
1/2 teaspoon chili powder
Salt to taste
In a pan over medium heat, cook the ground chuck until browned, about 5 to 7 minutes. Place cooked meat in a slow cooker then add the onion, tomato sauce, water, green pepper, long grain converted rice and Worcestershire sauce. Season mixture with chili powder and salt. Stir to combine ingredients well. Cover and cook for 8 to 12 hours on low.
Slow Cooked Chicken With Green Salsa
What you need:

1 kilogram tomatillos, husks removed
3/4 kilogram chicken thighs
4 cloves garlic, minced
1 onion, quartered
2 poblano chiles, stemmed and seeded
Juice of 1/2 lime
1/2 cup chicken stock
1/2 cup chopped fresh cilantro
1 tablespoon canola oil
1 tablespoon cornstarch
1/2 tablespoon dried oregano
1 teaspoon kosher salt
1/4 teaspoon ground black pepper
Mix together tomatillos, garlic, onion, poblano chiles and canola oil in a bowl. Toss to coat. Cook on a pre-heated broiler for 10 to 12 minutes. Place the mixture in a blender or food processor. Add lime juice, chicken stock, cilantro, cornstarch, oregano, salt and pepper to the blender. Cover and blend until smooth. Place chicken thighs in a slow cooker and pour green salsa all over chicken. Cook for 4 hours on low.
Want an extraordinary meal with minimal effort? Cook these simple crock pot recipes!